This studio was the latest addition to the Sunset Pilates Bali group in 2021 and is favorably located just off the high street in Sanur. The studio is frequented by residents and holiday visitors looking for somewhere high-end and reliable to keep their health routine. Learn and practice the classical Pilates method with accomplished, certified instructors
and reap the all-encompassing benefits of Pilates.
A personalized hour long session designed to concentrate on each individuals needs. The teacher will evaluate your body, type, posture, past medical history and address any rehabilitation requirements. Private class are designed to help you perform the exercises efficiently and with correct form so that you can get the best results from your workout.
Similar to a private session, couples class are designed for those wanting to have individualised attention and share it with a partner or friend. Experience an integrative workout using all of the Pilates apparatus and props. Enjoy the benefits of feeling stronger, leaner and healthier. Couples class are also fun way to enjoy Pilates at a less expensive rate.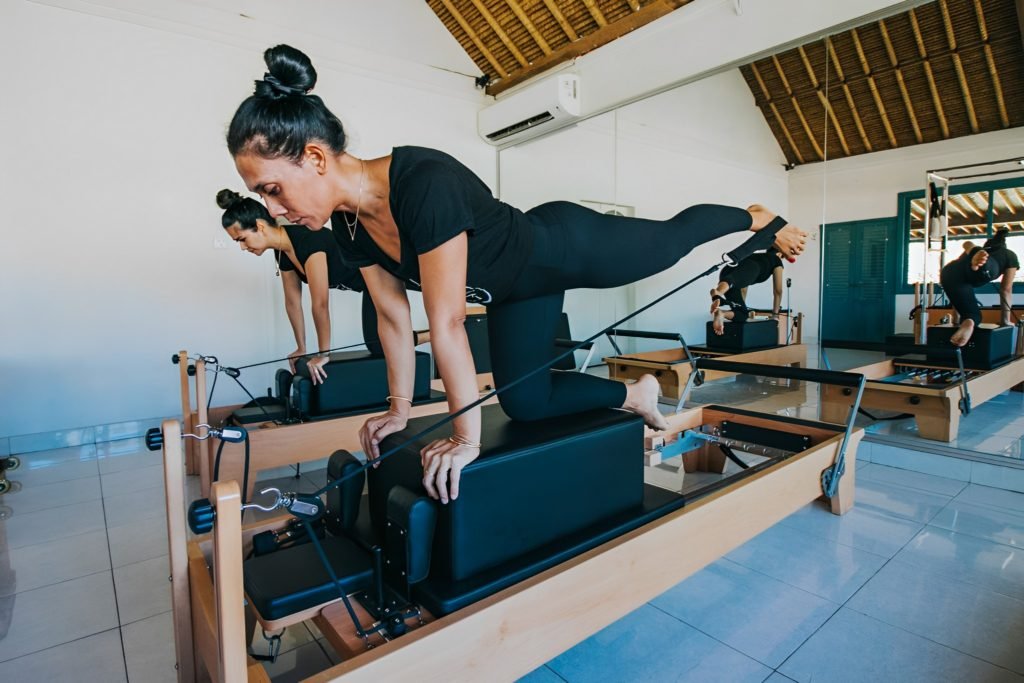 A group class can be a combination of mat and reformer or just on the reformer for 1 hour. 
Classes are small and personalized with a max of 4 people for reformer classes. If you do not have prior experience on the reformer, we strongly advise taking private sessions so that you can be more comfortable on the machine before joining a group class. A minimum of 3 people need to be signed up for a group class.
Live your best life with our private Pilates rehabilitation programmes designed to meet your specific goals. Rehabilitiation class are a safe and effective practice in recovering from an injury or managing a chronic condition. Our highly skilled instructors will plan a Pilates-based exercise program based on a thorough assessment and will work closely with your physical or occupational therapist throughout your progression.
Pricelist for Sanur Studio
*All Pilates Classes are for 1 hour with friendly, professional and experienced teachers
Dania Arancha
03:44 10 Apr 23
Truly recommend this New Hot Spot. Coming in feels really homey and welcomed by lucious greeneries. I was surprised and overwhelmed. Not only that the teachers are all so nice and fully certified. They are also very welcoming. Sunset Pilates has 3 studios in Bali. They are one of the best studios in Bali to date. One in seminyak, canggu and now in sanur.If you are looking for real Pilates classes; Sunset Pilates studio in Bali is the real deal.