Our second location to open was the Berawa Studio, found on the 2nd floor of Mades' Warung Cafe in Berawa, Canggu, and established in 2016. Conveniently placed in an area accessible for residents, and passers-by, to pop in and enjoy the beauty of the rice field views as they practice Pilates. Entirely furnished for mat & reformer private and group classes, offering a variety of classes gently guided by masterful instructors and, maintaining the same standards as our flagship location.
A personalized hour long session designed to concentrate on each individuals needs. The teacher will evaluate your body, type, posture, past medical history and address any rehabilitation requirements. Private class are designed to help you perform the exercises efficiently and with correct form so that you can get the best results from your workout.
Similar to a private session, couples class are designed for those wanting to have individualised attention and share it with a partner or friend. Experience an integrative workout using all of the Pilates apparatus and props. Enjoy the benefits of feeling stronger, leaner and healthier. Couples class are also fun way to enjoy Pilates at a less expensive rate.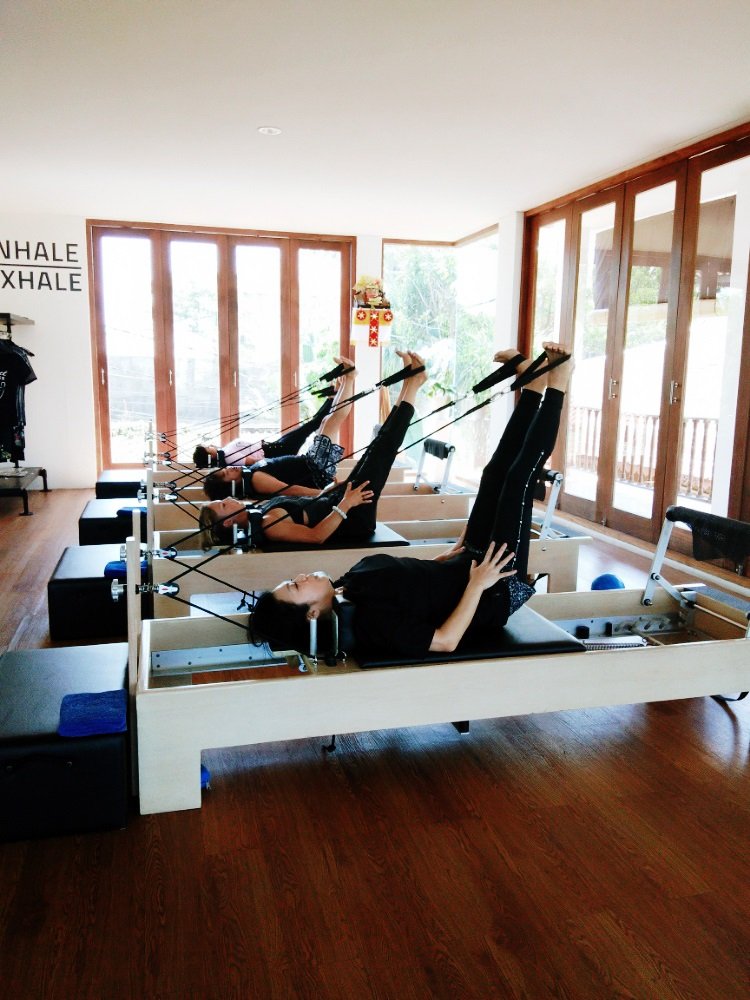 A group class can be a combination of mat and reformer or just on the reformer equipment for 1 hour.
Classes are small and personalized between 2-5 people only.
Live your best life with our private Pilates rehabilitation programmes designed to meet your specific goals. Rehabilitiation class are a safe and effective practice in recovering from an injury or managing a chronic condition. Our highly skilled instructors will plan a Pilates-based exercise program based on a thorough assessment and will work closely with your physical or occupational therapist throughout your progression.
Prenatal & Postnatal Class
Pilates is an ideal form of exercise during pregnancy as it works your core muscles and pelvic floor enabling for a fast post natal recovery. Pregnancy class are an hour long and hold up to 4 women so the instructors can provide safe personal care and attention. You can join a pregnancy class once you have had your 12 week scan and have approval from your doctor or midwife.
Pricelist for Berawa Studio
*All Pilates Classes are for 1 hour with friendly, professional and experienced teachers
Booking for Berawa Studio